25kg Sakresiv 0,10 - 0,25mm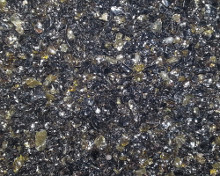 Scoria
Sakresiv 25kg
New condition
Description

Unfortunately we have not translated the description for this product yet. Please contact us or take a look at the other languages.

Shipping Conditions

25kg bags, product as described
A VAT invoice is included in every sale (EU). For intra-Community supplies or export, you will receive an invoice without VAT.
In the case of bying several bags we can send them palletised. Please contact us previously.

Service

The offered goods are all high-grade and new.
We have with twenty years of experience in blasting and abrasive techniques.
We trade in the commercial and industrial sector with high-quality blasting media. Safety data sheets and certificates are available upon request.
For supplying our customers we hold a very large warehouse stock with spares and blasting media.
If necessary we provide on-site fitting of the system (in Germany).
For optimal performance of the system we can provide maintenance services or we can teach you how to perform maintenance work independently.
If you need further information do not hesitate to contact us .
---
Item number
9060-1
Manufacturer number
9060_1
Category
Scoria
brand:
ots-store.com
Shipping weight:
26,00 Kg
Product weight:

25,00

Kg

Contents:
25,00 kg