IMPACTS Shot Blasting Machine STREAMER S270E75R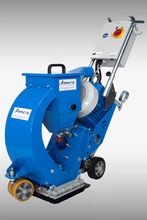 Shot blast machine
STREAMER S270E75R

IMPACTS - Made in Germany
Description

The

STREAMER S270E75R from IMPACTS

is a very compact and powerful mobile blast machine. It is used to blast medium size horizontal floors. It also can be used as an edging machine.
A basic feature of the shot blasting machine is the closed-circuit system of the blast media. The dust produced by the abrasive process can be efficiently extracted and fed to the filter system. Almost dust-free working conditions in inner rooms can be realized.
In order to reach an optimal blasting performance, it is recommended to use the STREAMER S270E75R together with the

IMPACTS

dust collector

DUSTCOM

3003GP.

Application

Steel surfaces
Concrete surfaces
Screed surfaces
Asphalt surfaces
Main applications: commercial premises, workshops, corridors, garages, basements, terraces, etc.

Properties

Compact and professional machine
Easily transportable and operable machine
Extreme manoeuvrable
Height adjustable steering handle, with integrated control elements.
Powerful wheel motor
Optimized weight
Low vibrations
Usable as edging machine
Closed material cycle
The system works nearly dust-free due to the branched filter system.
Environmentally friendly application: no use of chemicals and no use of drinking water

Technical details
STREAMER
S270E75R

You will find the most important technical data as follows:
In case of other power supply requirements please ask us in order to find a practical solution.

Property
Value
Working width
270 mm
Travel speed
0- 30 m/ min
Blasting capacity
up to 130 m2/ h (concrete)
Abrasive consumption
ca. 100 g/ m2
Power supply
option
400 V - 50 Hz - three phase current
230 V - 60 Hz - single phase current
Engine power
7,5 kW
Fuse type
option
16 A (delay-action fuse, three phase)
35 A (delay-action fuse, single phase)
Weight
166 kg
Length
1250 mm
Width
390 mm
Height
1050 mm

Shipping

One STREAMER S270E75R as described.
Free shipment to EU countries
For deliveries to non-EU countries, please contact us and send your delivery address for exact shipping quotes. Before bidding you must have a positive feedback and a confirmed address from us.

Execution

A VAT invoice is included in every sale.
The offered goods are all high-grade and new.

Service

We are an

authorized

IMPACTS dealer

with twenty years of experience in blasting and abrasive techniques.
For supplying our customers with the correct spares as quickly as possible we hold a very large warehouse stock with spares.
If necessary we provide on-site fitting of the system (in Germany).
For optimal performance of the system we can provide maintenance services or we can teach you how to perform maintenance work independently.
If you need further information do not hesitate to contact us.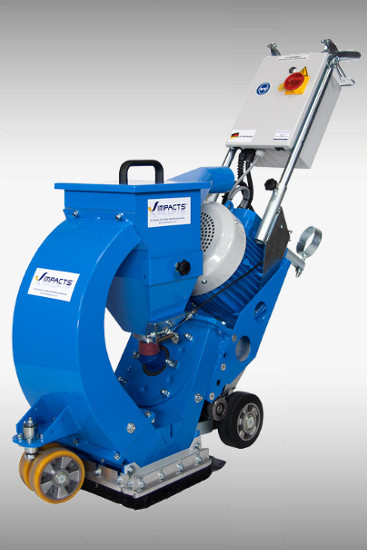 ---
Item number
3310
Manufacturer number
Category
Shot blast machines
Shipping weight:
180,00 Kg
Product weight:

166,00

Kg